Click on the video to see why Slick Stitch is the trusted embellishment and fulfilment partner for some of the worlds largest and most successful brands.  We offer a choice of solutions or total fulfilment for a fully managed service.  For more information click on the Enquire button at the top of the page or call us now on the number below.
Embroidery has been at the very heart of Slick Stitch since its conception over 30 years ago. We are renowned for not only our quality but also for the scale of our offering. We can cater for orders from 1 to 100,000 pieces and can produce those decorated garments to an extremely high standard and in a short space of time.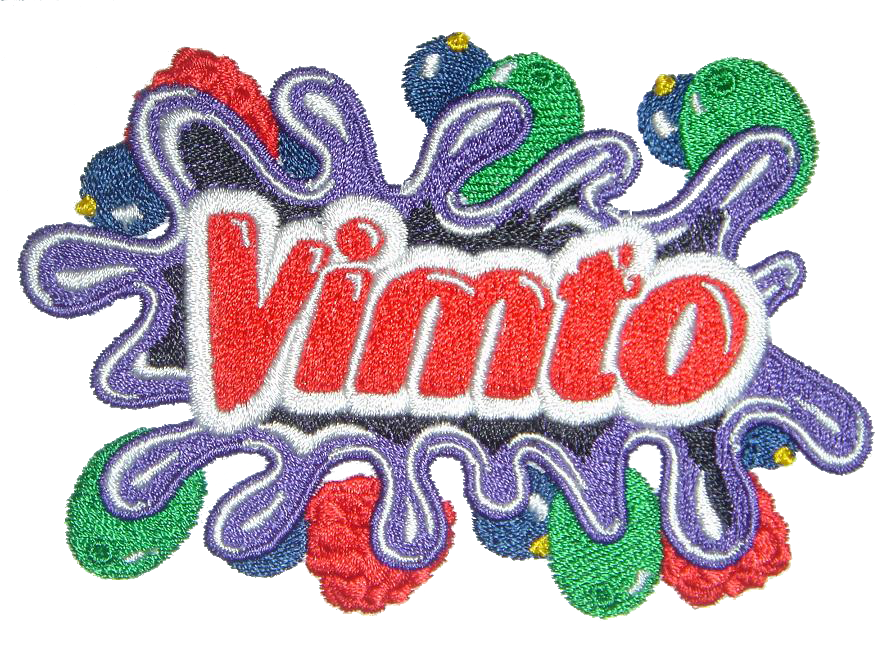 With the largest production plant in Europe and 24 hour production, we excel in producing large volume to short timescales.  That's why we have become the first choice for some of the worlds biggest brands.
We use only the best quality threads, on state of the art machines, operated by a highly skilled workforce.  This allows us the produce an extremely high standard of finish every time.  
Our visualisation engines allow you and your customers to see an embroidered design on a garment before it's even ordered.  This peace of mind can increases conversion rates significantly.
From receiving orders and shipping information to consignment details and designs, we can integrate with your compatible systems to put critical live information at your fingertips.
We offer a range of print solutions for garment decoration which compliments our embroidery service.  We design, manufacture and apply in house which gives us unparalleled quality & product turn around times as well as being able to offer small one off jobs when required.

We have an extensive production line for print with an ever increasing number of heat presses.  This in conjunction with our 24 hour operation gives unparalleled volume capability.
Whether you need  thousand of the same design or a thousand different designs our systems allow for both to be created and passed to our production system automatically.
All of our print is designed, printed and cut in-house.  Not only does that allow us to guarantee high standards but it also gives us to unprecedented turnaround time.
We offer a wide selection of print options from matt and gloss to metallic and reflective.  We can make your design or embellishment stand out from the crowd.
Our Total Fulfilment model is fast becoming a popular choice for our customers.  Our technology layer allows the outsourcing of part or all of a customers product set to Slick Stitch.  This gives reduced cost and improved delivery times to the customer while matching or exceeding standards of quality and service.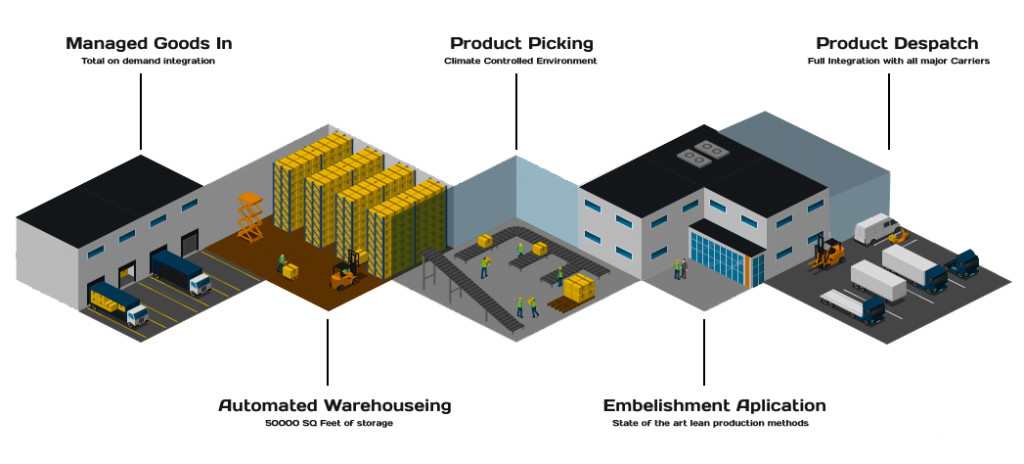 In a addition to our individual services we also offer full end to end fulfilment.  Including product provision, warehousing, integrated order management, picking, decoration application, white label packaging and global distribution.
Slick Stitch are proud to partner with many of the worlds biggest brands.  These companies not only trust us with their products but also with their brands.  Our White Label solutions allow to package and document shipments 100% brand authentic.
We operate with a technology layer integrated into our manufacturing processes.  This means you can order non scheduled custom products 24hrs a day which will automatically be processed, manufactured and shipped to your specification.
With Total Fulfilment comes total transparency.  See outstanding and completed orders and their status, in addition to live stock levels of your product in our warehouses  We can also integrate reporting into your own compatible systems.
We understand the importance of logistics within our business.  Whether it's collecting garments from suppliers and customers or shipping finished goods to the other side of town or the other side of the world, we work closely with best in class carriers to offer first class integration solutions to our clients. 

We work with multiple carriers and can offer a wide selection of services.  From premium timed next day to second class royal mail and everything in between.  Our late collections also offer shorter delivery for your customers.
All of our delivery options include full tracking and traceability.  Either through carrier portals or through integrated data connections back into your own system.  We can also work with your unique consignment numbering processes.
As well as working with industry leading carriers we also have our own fleet of vehicles.  We offer dedicated pick ups and deliveries where appropriate which gives us maximum flexibility to fit in with our customers needs.  
Whether we are white labelling individual orders for your customers or arranging containers for worldwide shipping, Slick Stitch can manage the entire process from end to end and give you complete visibility at the same time.